Steven D. Mayer
An experienced tax attorney, Steven D. Mayer helps his clients navigate the challenges of complex federal estate tax laws and tax issues, with a client focused, value based methodology which addresses client's concerns regarding retirement security, access to wealth, asset protection and privacy. Mr. Mayer, is also a certified public accountant who has a unique perspective when advising clients with respect to the Federal and state income tax consequences of an agreement or transaction. Mr. Mayer frequently forms and leads his client's team of financial, tax and wealth advisors.

Recent accomplishments include:
Counseling a closely-held business through its business succession plan after the death of its sole shareholder by advising it's newly created Board of Trustees, securing long term employment with its CEO, and coordinating the sale of the business for the ultimate benefit and financial security of the decedent's beneficiaries.
Structured a client's purchase of a closely held business with generation skipping trusts and related asset protection techniques.
Secured "work-out" financing on behalf of a client's business to assist the business with a planned and thoughtful liquidation.
Advised a start-up business regarding business structure, investor negotiations, intellectual property issues, business development and marketing strategy.
Ongoing consultation with estate planning clients concerning family issues, financial planning and tax issues.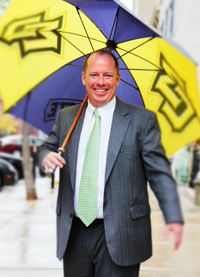 In 1992, Mr. Mayer's career started as a tax lawyer at a national CPA firm, Arthur Andersen LLP, and then, in 1996, he transitioned to specialize as an estate planning attorney at a multi-disciplined Milwaukee law firm, Reinhart-Boemer -Van Deuren S.C. In 2002, Mr. Mayer formed Lifetime Legal Services, S.C. and operated that firm as a solo practicioner until 2010.  In 2010, he joined Daniel Galligan in forming Mayer Galligan Law, LLC.  In 1992, Mr. Mayer graduated cum laude from Marquette University Law School and was an active member of the Marquette Law Review. In 1988, Mr. Mayer graduated magna cum laude from the University of Wisconsin-Milwaukee, majoring in accounting and finance.
Mr. Mayer regularly deepens his expertise as an estate planner as an active member of the Milwaukee Estate Planner's Forum and attendee of other professional legal seminars, including multiple visits to the Phillip Hecklering Institute on Estate Planning. He frequently speaks to other professionals and organizations on issues of estate and tax planning. He was recently named as a FIVE STAR Wealth Managers"' in the Milwaukee Magazine.  Mr. Mayer, a Milwaukee native, is married to his wife Jennifer and the couple now resides in historic Cedarburg, Wisconsin. Mr. Mayer is an avid sportsman and enjoys cycling, mountain biking, platform tennis, golf, swimming and squash. Mr. Mayer gives back to his community by serving as a board member of the University Club of Milwaukee and participates as a participant judge in Marquette Law School's regional hosting of the ABA Regional Client Counseling Competition.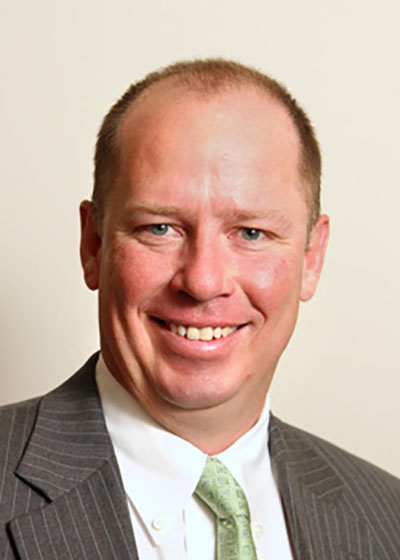 I have referred clients to Steve many times over the past 10 years. Steve not only delivers extraordinary expertise against my clients' issues, but he also develops a great rapport with the people who work with him. In fact, I have one client who recently used Steve to draft his estate plan. This client has stopped me more than once to tell me how much he appreciated my referral and how pleased he was with Steve's work product.
Mark Benskin
LARGE LAW FIRM EXPERTISE AND EXPERIENCE, SMALL FIRM BILLING RATES.
Business owners and entrepreneurs understand what it takes to be successful.  They want lawyers who understand and appreciate the
problems, risks and issues of business ownership.  We are a new type of law firm — we are entrepreneurs, as well, and we understand.
Finally, a law firm where business owners and entrepreneurs can place their trust.